Just a short last minute post for anyone stuck for an idea over the easter weekend, how about this origami easter bunny. I stumbled upon some great easter bunnies out there on the net but the instructions are not always accompanying the images so it would be almost impossible to work out some of the more complex folds and so I will supply a link to some folding diagrams below. One other cool idea would be to fold the bunny out of a bank note as a gift for the kids. have fun!
.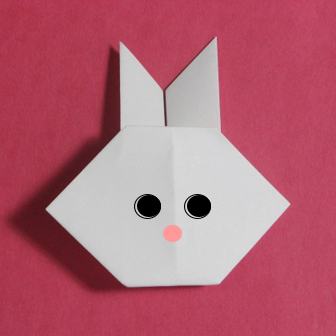 great idea for all those square cakes you will be baking ;).
more folding instructions for origami easter bunnies.
Cube Bunny Diagram
more diagrams for easter bunnies (larger selection)